Love-infused package hitting the shop
2019-02-14 10:04:53
Soldiers!
The game shop's been updated with some newest arrivals, best suited for the lovely holidays up ahead!
---
Pink Micro Desert Eagle
Aw, just look at that pretty pink thing! Isn't it adorable? Yeah, up until you get blasted with one — 125 points of damage is no joke, especially given its competitive rate of fire. Wipe that smile off their faces!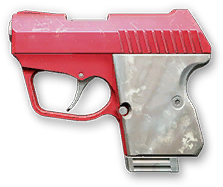 You can get this adorable gun at a fixed price or try your luck with its respective Random Box. The first costs only 19 Kredits to open, and the consecutive ones are even cheaper!
Some interesting facts:
The gun comes with two unique attachments available: a silver flashguard and a suppressor that doesn't reduce damage.
You can get some unique achievements: a badge, mark and stripe with this compact gun!



Micro Desert Eagle isn't made up, it's quite real! This weapon is manufactured by Magnum Research, chambered in .380 ACP.
---
Pink camo series
Micro Deagle's all neat and powerful, but don't forget to stock up on your primaries: six awesome Valentine-themed camos are going live in the shop!

Please note that these skins are purely cosmetic and thus do not affect the specs of the weapon. In order to use this skin, you need to have the base weapon of the gun that it is applied to — you can also find these in the shop now.
---
Achievements
Looking for more ways to stand out? There's no better way to highlight your achievements than with the custom badges, marks and stripes. That'll get them talking!





---
Golden weapons
Chance of cybernetic encounters on your next deployment? Then golden guns is what you need: not only do these offer improved specs, they also deal 50% more damage to cyborgs! You can also get unique golden achievements during the cyborg hunt.
Golden M249 Para

Golden Desert Tech MDR-C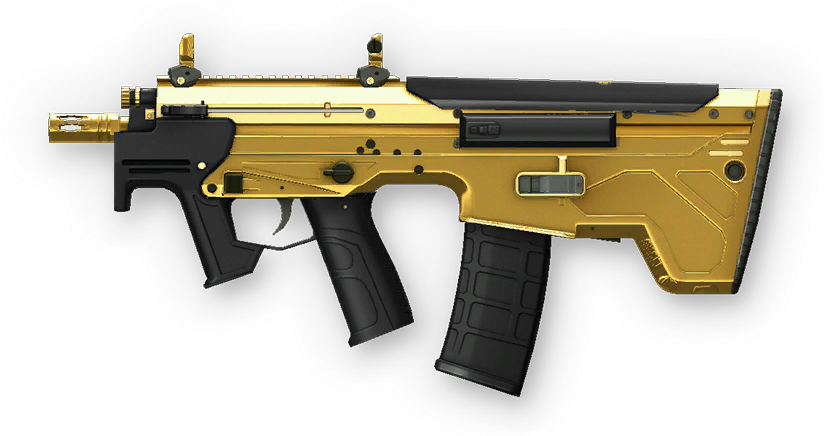 ---
"Earth Shaker" series
The hottest weapon series's just been updated! The game shop's now debuting the Type-97 assault rifle and ACR CQB submachine gun. You can get them at a direct price or via the Random Boxes.
See you in battle!
---
Discuss the article