MY.GAMES: the game platform that's just for you
2019-05-30 09:45:14
Dear players!
Everything in the world is changing. So are we. Thus, an important announcement - from today, all the games of My.com operated around the world are united under the new global brand MY.GAMES.
This change is a step into the desired future, where we can become better for you, where we can raise the quality of games and services to a new level, and open up even more unique virtual worlds for you to explore!
We want to thank you, our players, for the support throughout all this time.
Your gift awaits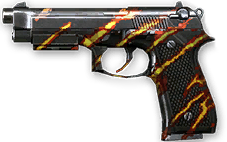 Permanent Beretta M9 Crown (first model)
In honor of the re-branding event, a pleasant gift has been prepared for you. It will appear in game if you enter it from today 15:20 CEST (13:20 UTC) to June the 14th 22:59 CEST (20:59 UTC). Please note that it can take several hours for the gift to be added.
Let's celebrate together!
---
Discuss the article