Golden Winchester 1887 and more
2019-06-11 10:24:59
Soldiers!
You can never be over-equipped: check out three top-notch exhibits.
---
Golden Winchester 1887
A bold golden version of the legendary shotgun makes a comeback to the store! Although it does not offer modules, the arm packs a superb punch as it boasts the highest damage values (of 800 points) among its peers! It will be too late when your enemies realize that messing up with you was a fatal error.

The unique reload amination is absolutely amazing. Weapon connoisseurs will definitely like it as well as the achievement it grants after landing 999 killing blows!

Golden Winchester 1887 is already obtainable in the shop via direct sale.
---
LWRC SMG-45
Compared to most other SMGs, this modern weapon offers a superb stopping power dealing 88 damage points and high effective range (11 points); thus, killing enemies with one precise shot in the head. The merits indicated are offset by low rate of fire and high recoil; however, the gun's angled fore grip makes it very comfortable to handle.
You can obtain LWRC SMG-45 via direct purchase in the shop or try your luck with Random Boxes.
---
H&K G28
The rifle's key feature is that it can be equipped with a red dot sight making the Sniper effective in a close quarters combat as well as at a distance.
Moreover, the weapon comes equipped with several unique attachments that will help you immediately customize the arm to specific battle conditions!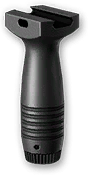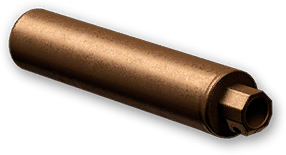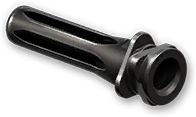 The semi-automatic precision rifle awaits you in the game shop and is obtainable via direct purchase or from Random Boxes.
---
Discuss the article