"Nuclear" weapon series and golden AX308!
2019-06-21 13:08:30
Soldiers!
Have you checked out the "Nuclear" guns already? Here is a fresh supply of the series: a brilliant machine gun PKP Pecheneg, a splendid shotgun DP-12, an awesome submachine gun CZ Scorpion Evo3 A1 and a mind-blowing precision rifle AX308 are at your service. The arms' stats do not differ from their regular versions so you will feel at ease in any combat situation!
PKP "Pecheneg"

DP-12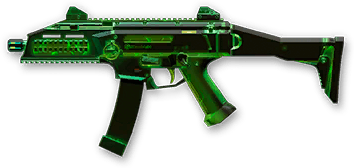 CZ Scorpion Evo3 A1

AX308

Golden AX308
Achievements




These weapons are available via direct purchase with Kredits.
See you in game!